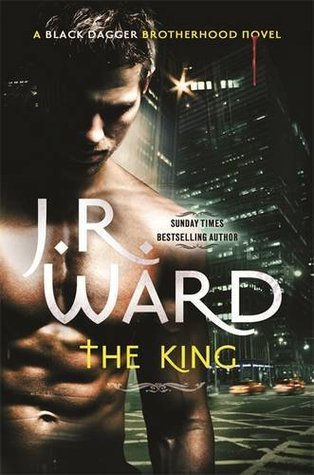 Author: J.R. Ward
Publisher: 
Piatkus
Series: Black Dagger Brotherhood #12
Published Date: 26 August 2014
Source: Publisher
Synopsis:
In the darkest corners of the night in Caldwell, New York, a conflict like no other rages. The city is home to a band of brothers born to defend their race: the warrior vampires of the Black Dagger Brotherhood . . .
Wrath and the Brotherhood are locked in an epic battle over his throne and the very future of the vampire race.
Review: The King - J.R. Ward 
After I finished Twilight I was on the hunt for less sparkly and more kickass vampires. I found them in J R Ward's The Black Dagger Brotherhood series. Once I finished Dark Lover, I binge-read the rest of the books. Every year I eagerly anticipate the moment when Ward announces a new addition to the series.
Yes, BDB is that addictive - Run while you can guys. I know that I am far too gone and can't save myself.