A Relaunch?
Blogging is an amazing thing.Seriously.Trying to put into words how awesome this whole experience had been for me is pretty much impossible.
Blogging has given me the opportunity to rave and rant about books without sounding like a complete retard.And when I discovered that I wasn't alone in my craziness?Heaven.I started back in November,the welcome and support from all other bloggers and other lovers of all things book-ish has been awesome.
But.There's always a but isn't there?The whole 'meeting other bloggers,chatting with all my fave authors and stumbling across new books' thing has been epic.But I'd be lying if I say that all of it has been great.All those bazillion review requests,blog tours,social networking and all the other things that I unwittingly signed up for has been draining.
With a full time job and a life outside the blogosphere(quit smirking-I do have one) it has been tough to post regularly and meet the deadlines.And the worst part?I had to cut back on my blog-stalking and reading time! *gasp*
A Co-Blogger
So I decided to get myself a co-blogger.This was a hard choice to make since I'm kinda evil territorial.But then I met Rachel on Goodreads and she told me about how she wished she could start blogging.See it was totally meant to be! ;)
So after I did a lil background check on her(Nothing much Rach,just making sure you weren't a serial killer/puppy kicker) I asked her and she said yes!
When Rach said yes!
So guys please welcome my awesome-sauce co-blogger,Rachel Ramos! :)
So tell us was the first one better or do you prefer the current design?
We also have a spankin' new Facebook Page so feel free to stop by & Say Hi!
The Giveaway
When I started blogging I wanted to have a giveaway to thank all my cool followers but being the biggest procrastinator ever I kept putting it off.So I'm glad to finally host it-This one's for you guys!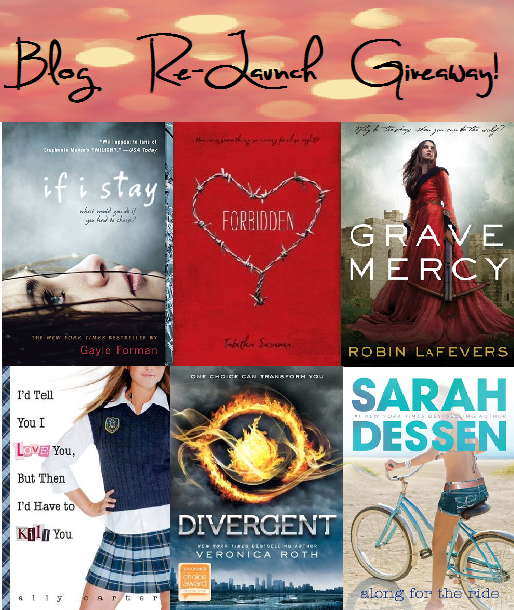 Rachel and I have chosen SIX books that we have personally enjoyed/think we'd enjoy.
The first three are my picks -
Rachel's Picks -
Open Internationally!
The winning entry will be checked so please don't cheat.
The Winner can either choose a paperback or e-copy of the above books via Amazon.
Thank you so much for stopping by!
Love Ya'll! :)